Diane Borst, RN, BSN, MSN

Diane Borst, RN, BSN, MSN is a Registered Nurse licensed in the state of Florida for over 18 years with experience in both pediatric and adult nursing. Diane earned her Bachelor of Science degree from the University of Central Florida and her Master of Science degree in nursing from Loyola University. Diane is an integral part of Dr. Samson's team, working very closely with Dr. Samson to provide patients with everything they need to make informed surgical decisions during the consultation stage all the way through postoperative care. Diane's calm, caring and warm demeanor endear her to our patients.
Brenda Doane, Front Office Coordinator

Brenda Doane is our Front Office Coordinator. Brenda is always smiling and her smile is very contagious! With over 28 years experience in Plastic Surgery, Brenda knows patients can feel uneasy or nervous when calling or coming to the office for the first time so she will help guide you through each step of the way to ensure you have a positive experience and feel at home when you visit Dr. Samson. From managing phone calls, to answering your emails, to scheduling your appointment, patient registration and check out, you will feel at ease with her warm and friendly demeanor.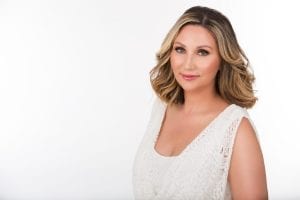 Jessica Torres, CMA & Licensed Aesthetician
Jessica Torres is a Certified Medical Assistant and Licensed Aesthetician with over 10 years' experience in the medical field in New Jersey and Florida. Jessica joined Dr. Samson in 2012 as a Medical Assistant to Dr. Samson. In 2016, Jessica became our Licensed Aesthetician and works with our MedSpa patients offering a wide array of spa treatments ranging from microdermabrasion, peels, facials and more. Jessica is a leading Microblading Expert in Daytona Beach, developing a strong following of loyal clients in Daytona Beach, Port Orange and Ormond Beach. Visit our Microblading Blog to see testimonials of Jessica's Microblading patients, and our Spa Menu offerings.
Laura MacFarlane, CST
 
Laura MacFarlane, CST is a Certified Surgical Technologist with over twenty years of hospital and outpatient facility operating room experience. Originally from Minnesota, she is Board Certified by the National Board of Surgical Technology and Surgical Assistants. Laura has been working to care for our plastic surgery patients since 2001 (first with Dr. Slade and now with Dr. Samson), and is always a friendly face in the office, clinic and operating rooms. Laura is Dr. Samson's right arm in the OR. Having spent 17 years in our practice, first with Dr. Slade and now with Dr. Samson, Laura knows procedures like the back of her hand and can anticipate Dr. Samson's needs in the OR, which helps with the overall ease and success of each surgery. Laura is a gem!
Susan Murphy, Practice Manager
Susan Murphy, our Practice Manager, has over 20 years of administrative experience working within the field of plastic surgery. Susan has been with our practice for 18 years, starting first with Dr. Slade, and now Dr. Samson. Susan's broad interest in the arts has facilitated her career in Plastic Surgery, allowing fullfillment- with its relation to art- in witnessing the transformative results of cosmetic and reconstructive surgery. As a valued member of our team, she is involved in management, insurance, marketing, staffing, and office/media design. She enjoys working with our patients and is a familiar voice you may hear on the telephone. Susan has an impeccable eye and attention for detail; she keeps everything operating efficiently in the office, and we are so fortunate to have her skill and expertise.
Rachel Samson, BS, MA, Marketing Coordinator
Rachel Samson oversees Marketing for Dr. Samson. From designing and building Dr. Samson's website, to creating educational and informative content, both online and in print, Rachel is dedicated to providing patients with the information and education they need to make informed decisions regarding Plastic Surgery. Rachel is understands that information is key to choosing the right Plastic Surgeon; educating patients about procedures, providing clear before and after pictures of Dr. Samson's current patients, featuring Real Patients Stories on the Dr. Samson Blog, are all important to helping each patient gain confidence in the decision making process.