Chin Implant in Daytona Beach, FL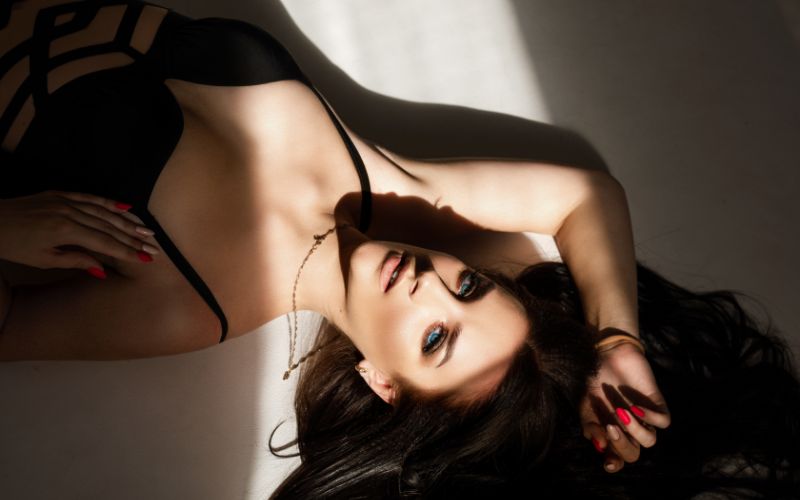 Model
---
Chin surgery, or mentoplasty, is a surgical procedure to reshape the chin either by enhancement with an implant or reduction surgery on the bone.
Schedule a Consultation
---
Dr. Samson can perform plastic surgery on the lower jawline and chin area to improve proportions of the face and to help with one's confidence and self-esteem. These types of interventions can improve the harmony of facial features and improve the chin/jaw/cheek/forehead balance.
Sometimes bone from the jaw itself can be moved forward in an operation called genioplasty. Alternatively, shaped silicone implants can be used to give more projection to the chin. Conversely, bone can be removed to decrease an overly projecting chin.
Many times Dr Samson recommends chin surgery or procedures to a patient having a rhinoplasty, facelift, or neck liposuction in order to achieve better facial proportions.
Additionally, with recent advances in technology, and after obtaining informed consent after reviewing all options, risks and benefits, Dr. Samson may suggest off-label use of FDA-approved gel filler material as an alternative for providing augmentation of the chin area that may last for a shorter duration.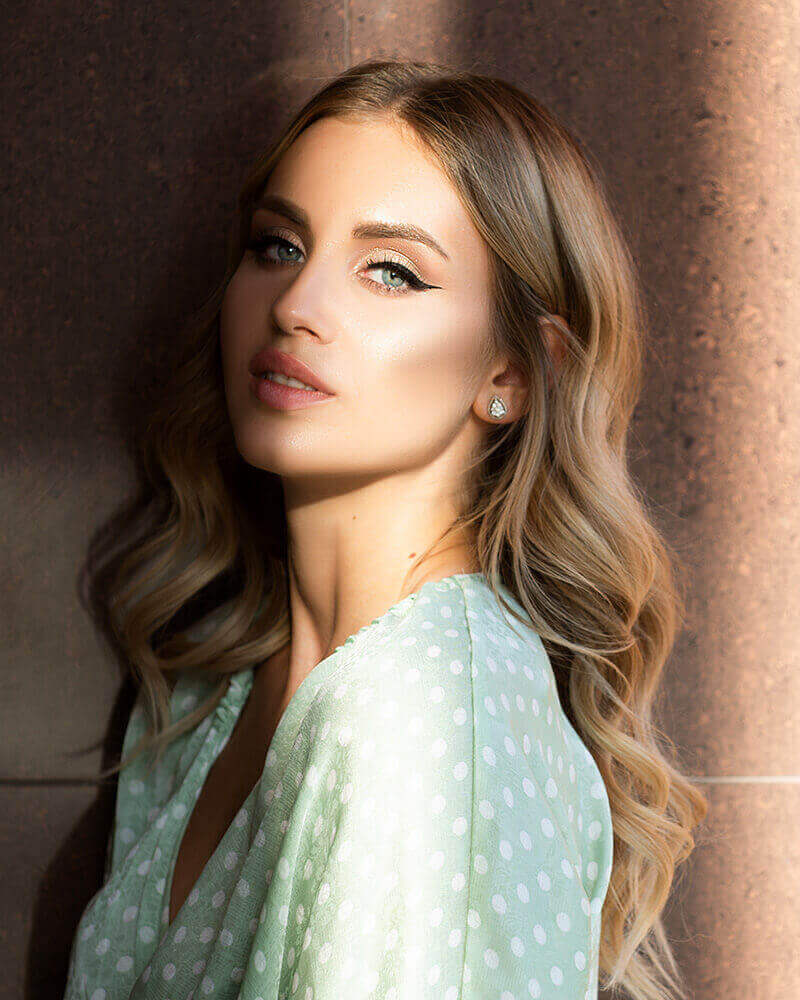 Model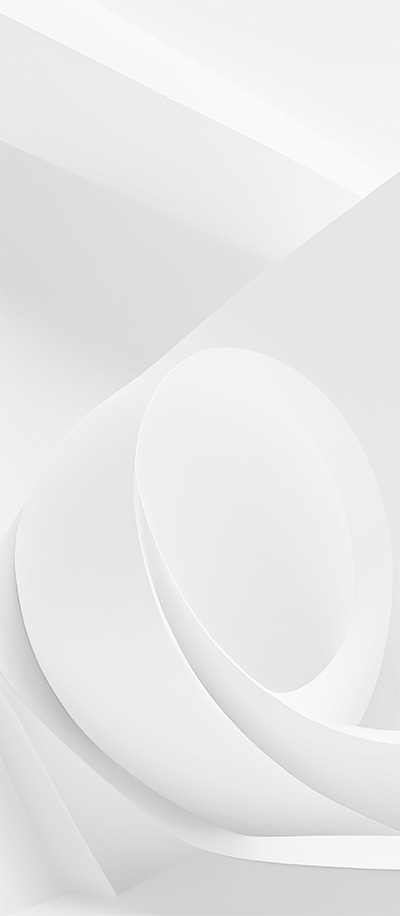 Types of chin surgeries
Surgery can be performed on the chin to alter or improve its appearance. The two main types of chin surgery are either chin augmentation or chin reduction.
Chin augmentation/implants
Chin augmentation surgery is usually performed to augment an underprojected chin. Typically, this is accomplished by placement of an implant directly on the bone. A small incision is made underneath the skin of the chin. After the implant is placed, the incision is then closed with sutures. Mild swelling may occur for a few days, and patients usually are able to return to work within a week.
Chin reduction surgery
Chin reduction surgery, or chin shaving surgery, is performed to reduce a prominent or overprojected chin. The surgery is typically performed under general anesthesia as an outpatient procedure. A small incision is made either inside the mouth or underneath the skin of the chin. Excess bone is removed, and the chin is contoured to the desired shape. The incision is closed with sutures.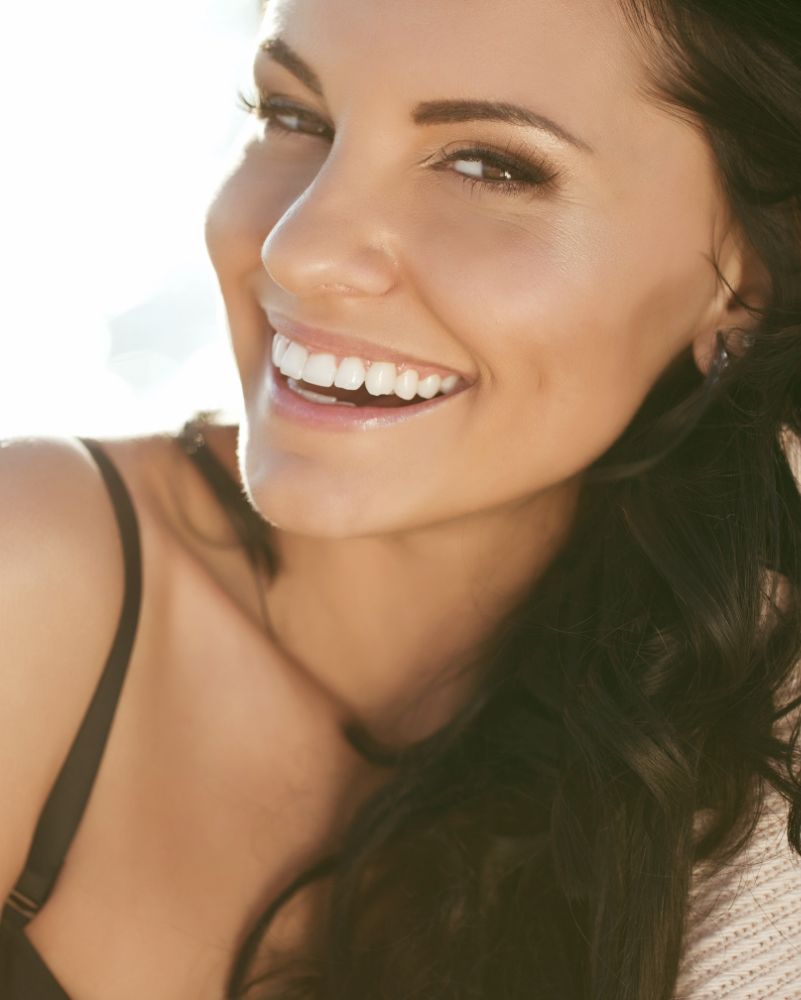 Model
Who is a good candidate for chin surgery?
Chin surgery is a highly individualized procedure. It can be a life-changing procedure for patients who are self-conscious about their chin.
In general, you may be a good chin surgery candidate if:
You are physically healthy and at a stable weight
You have realistic expectations
You are a nonsmoker
You are bothered by the appearance of your chin
You have a chin that is too short or lack projection
If you're considering surgery, spend some time reviewing chin surgery photos and learning about what to expect during recovery. Preparation ahead of time helps patients have reasonable expectations and a smoother recovery.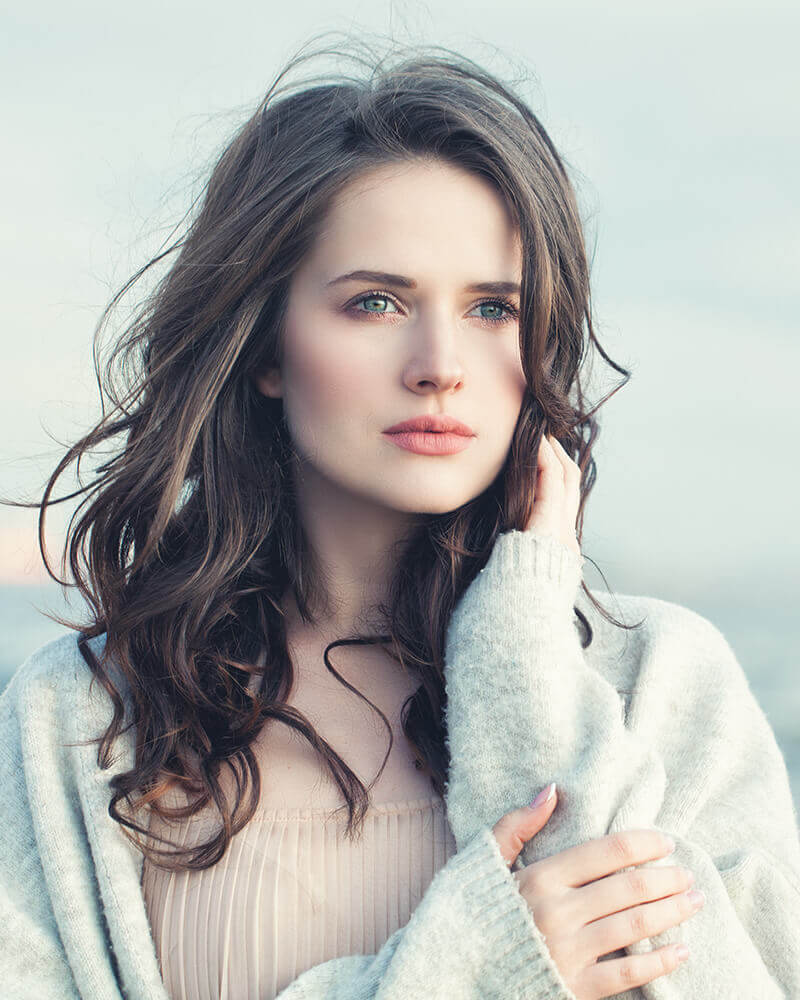 Model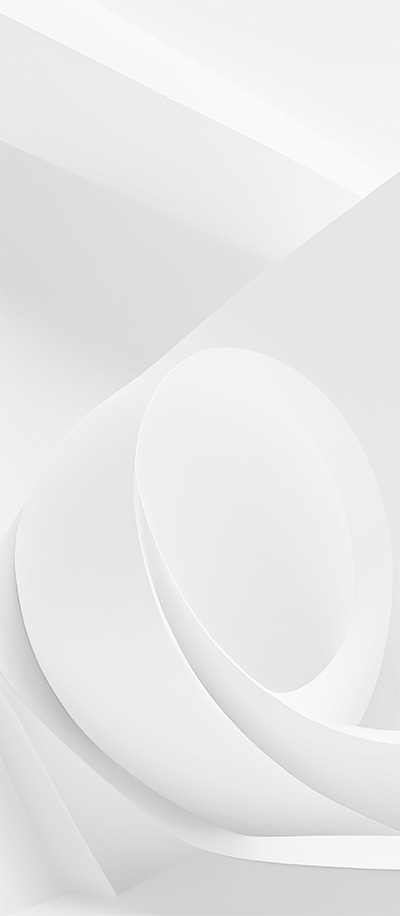 What should I expect during a consultation for chin augmentation?
During your chin surgery consultation be prepared to discuss:
Your surgical goals
Medical conditions, drug allergies and medical treatments
Current medications, vitamins, herbal supplements, alcohol, tobacco and drug use
Previous surgeries
Dr. Samson will also:
Evaluate your general health status and any pre-existing health conditions or risk factors
Examine your face
Take photographs
Discuss your options and recommend a course of treatment
Discuss likely outcomes of chin surgery surgery and any risks or potential complications
The success and safety of your chin surgery procedure depends very much on your complete candidness during your consultation. You'll be asked a number of questions about your health, desires and lifestyle.
Be sure to ask Dr. Samson any questions you may have. It's very important to understand all aspects of your chin surgery. It's natural to feel some anxiety, whether it's excitement for your anticipated new look or a bit of preoperative stress. Don't be shy about discussing these feelings with Dr. Samson and staff.
What should I expect during my chin surgery recovery?
Following your chin surgery, gauze dressings or bandages may be applied to your incisions. An elastic bandage or compression garment may minimize swelling and support the chin as it heals following surgery. Alternatively, you may not have any dressings or bandages.
You will be given specific instructions that may include:
How to care for your surgical site(s) following surgery
Medications to apply or take orally to aid healing and reduce the risk of infection
Specific concerns to look for at the surgical site or in your general health
A follow up appointment with Dr. Samson for the day following surgery
Be sure to ask Dr. Samson specific questions about what you can expect during your individual recovery period:
Where will I be taken after my surgery is complete?
What medication will I be given or prescribed after surgery?
Will I have dressings/bandages after surgery? When will they be removed?
When can I bathe or shower?
When can I resume normal activity and exercise?
When do I return for follow-up care?
Do I need to be on a specific diet after surgery?
Healing will continue for several weeks as swelling decreases. Continue to follow Dr. Samson''s instructions and attend follow-up visits as scheduled.

4.9 rating on Google!
Highly rated, referred, and revisited
Our excellent patient satisfaction rate is one of the many things that keeps our patients returning and referring their friends and family to us.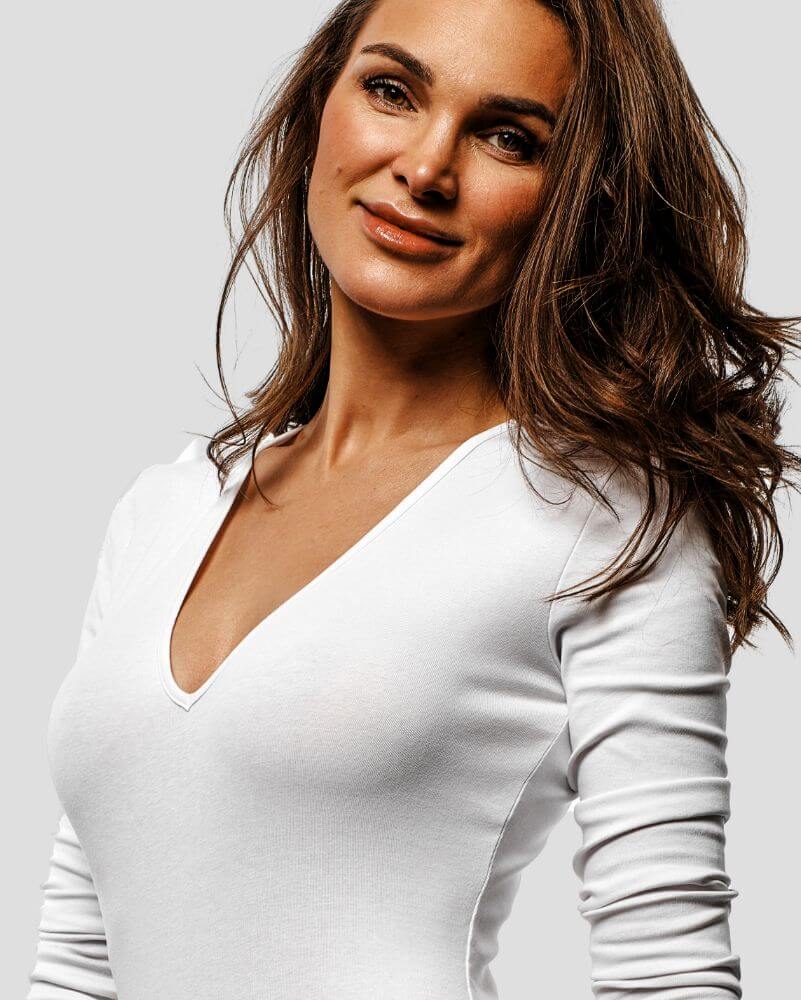 Model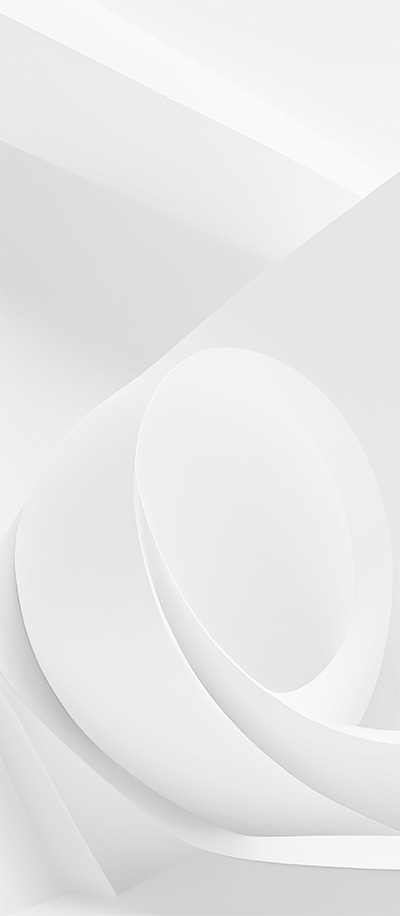 What results should I expect after chin surgery?
The final results of chin surgery may be initially obscured by swelling. The practice of medicine and surgery is not an exact science. Although good results are expected, there is no guarantee. In some situations, it may not be possible to achieve optimal results with a single surgical procedure and another surgery may be necessary. Some patients will 'touch up' their results using injectable fillers instead of returning to the operating room.
When you go home, if you experience shortness of breath, chest pains or unusual heart beats, seek medical attention immediately. Should any of these complications occur, you may require hospitalization and additional treatment.
Following Dr. Samson's instructions is critical to the success of your surgery. It is important that the surgical incisions are not subjected to excessive force, abrasion or motion during the time of healing. Dr. Samson will give you specific instructions on how to care for yourself at your pre-op visit and after surgery.
Chin implant cost?
The cost of eyelid surgery varies depending on multiple factors, including the extent of the procedure performed, cost of anesthesia, cost of the surgical facility, tests or prescriptions you may need. Your Patient Coordinator will give you a quote regarding the fees for your specific needs during your one-on-one consultation.