Liposuction, also known as "lipoplasty," or "liposculpture", is a non-invasive procedure that removes fat from various areas of the body using vacuum suction, through tiny access incisions. Dr. Samson offers the following liposuction procedures:
Neck liposuction
Chin liposuction
Arm liposuction
Facial liposuction
Abdominal liposuction
Breast liposuction
Thigh liposuction
Liposuction for men
Male breast removal
If you are interested in this procedure, we would love to schedule an appointment for you! Give us a call at (386) 756-9400.
Best Candidates for Liposuction Surgery
Ideal liposuction patients are within 30 percent of their ideal weight, do not have sagging skin, do not have medical conditions that inhibit recovery, and do not smoke.
Those considering liposuction should note that the liposuction procedure is not a treatment for obesity, nor should it be considered a weight loss method. Liposuction sculpts areas of the body that cannot be improved through diet and exercise alone. Non-invasive liposuction also does not rid the body of excess skin and could actually lead to more sagging skin if enough fat is removed and if the skin is not very elastic. A tummy tuck, thigh lift, or upper arm lift will remove excess skin as well as fat from the body. These procedures are usually recommended if the patient has more than five liters of fat suctioned.
Before a consultation for liposuction in Florida, you should have specific goals in mind for body contouring. To get an idea of the results you can achieve with liposuction, view Dr. Samson's liposuction before and after photos.
Liposuction Procedure
Liposuction surgery involves the same basic procedural steps. A few small incisions are made in the area to be treated, and a sterile liquid solution is administered under the skin to reduce bleeding. A thin, hollow tube called a cannula is inserted to loosen any excess fat using vacuum suction. Any incisions are then closed with sutures.
Recovery
Liposuction recovery time varies among patients, but most are up and functioning within a couple of days and remain sore for one to two weeks. If your place of work requires you to be physically active, you should plan to be absent for about two to four weeks. The final results should be apparent in three to four months. You will be given special instructions regarding how to care for any bandages or small drainage tubes. You may also be instructed to wear a compression garment that will reduce swelling and help your body adapt to its new shape.
Risks
Is liposuction safe? As with any surgical procedure, there are risks involved with liposuction surgery.
Liposuction risks include the following:
Uneven contours
Skin or nerve damage
Loose skin
Infection
Fat or blood clots
Fluid loss or fluid accumulation
Scarring
Heat injury from the ultrasound-assisted technique
Change in skin sensation
Damage to deeper structures
Poor wound healing
Swelling in the legs
Liposuction Cost
How much does liposuction cost? The cost of liposuction varies depending on the type of treatment you choose, the extent of the treatment, and other factors including anesthesia cost, cost of the surgical facility, and the cost of any medical tests and prescriptions you may need. Dr. Samson can give you an accurate cost estimate for your specific needs during a one-on-one consultation.
Commonly Combined Procedures
In order to achieve a more complete aesthetic appearance, many patients opt to have another cosmetic surgery done in conjunction with liposuction surgery. Such procedures may include a breast reduction, breast lift, breast augmentation, or gynecomastia (male breast removal) surgery.
If you are interested in these or other cosmetic surgeries in the Daytona Beach, FL area, schedule a consultation by calling (386) 756-9400 or fill out our contact form.
Patient Perspective: Mommy Makeover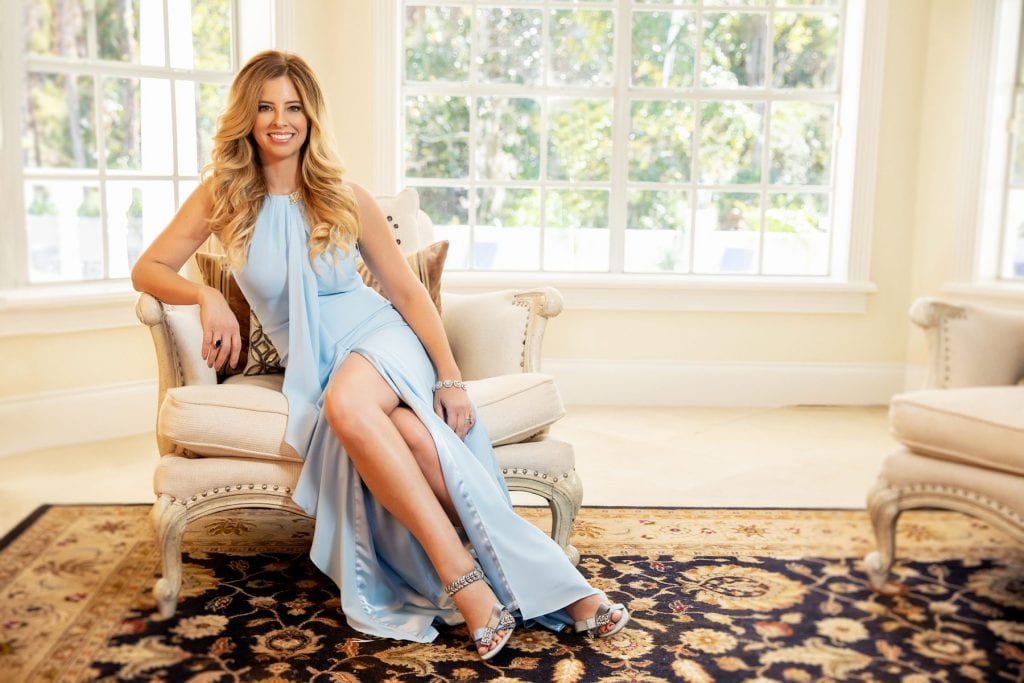 Though I loved every minute of my pregnancies, I didn't love the body changes that accompanied; weight gain, loose skin on my stomach, changes to my breasts and stubborn fat on my hips that wouldn't budge with diet or exercise. Pretty standard complaints of women who want to undergo a Mommy Makeover.
Knowing my husband's impeccable reputation for delivering safe, beautiful and consistent Plastic Surgery results for his patients, I didn't think twice about having surgery with him. Dr. Samson's career as a Board Certified Plastic Surgeon spans close to 18 years; 14 of those years spent at the prestigious Cleveland Clinic as a Senior Plastic Surgeon and Program Director of the Plastic Surgery Residency Program, a highly competitive program training some of the USA's top up and coming Plastic Surgeons. I've had a front row seat to watching my husband author over 60 plastic surgery articles, give over 30 presentations at well known Plastic Surgery Association Conferences, introducing procedures he's created and perfected over his lengthy career.
This past October, life finally slowed down long enough for me to take a week off to get my much needed Mommy Makeover with my husband. I can't tell you the peace of mind I felt leading up to my surgery knowing for certain I was in the best hands.
My Mommy Makeover Surgery consisted of Liposuction of my stomach, inner and outer thighs, and knees. I  underwent an implant exchange, removing my 16 year old implants. With Dr. Samson's guidance, I chose Allergan's Natrelle Inspira implants and I could not be happier with them. Natrelle Inspira offers a wonderful shape and fullness, especially for women who find their breasts are deflated and lacking fullness after having children. As we age, our breasts change so much, but with Natrelle there are so many shapes and sizes that you'll be able to find your perfect fit. 
Naturally, as a busy mom, I was concerned about recovery time. I definitely needed help within the first several days, but within one week, I had mostly returned to a normal activity level. My surgery, and postoperative results, were everything I imagined they would be and more, and I love my new slimmer, sleeker shape!
I know your decision to consider Plastic Surgery comes with a lot of excitement, questions, and naturally, concerns. Most likely you will visit several Plastic Surgery offices for a consultation with the surgeon and staff before making your decision and scheduling your surgery. My husband and I would love to invite you into our practice for a complimentary consultation to discuss surgical and non surgical options that would help you achieve your aesthetic goals. We encourage our patients to ask as many questions as necessary and spend as much time with us as needed so you feel comfortable and at ease with your decision to have Plastic Surgery.
We look forward to meeting you in our practice in Port Orange.
Warmly, Rachel Samson