Breast Lift in Daytona Beach, FL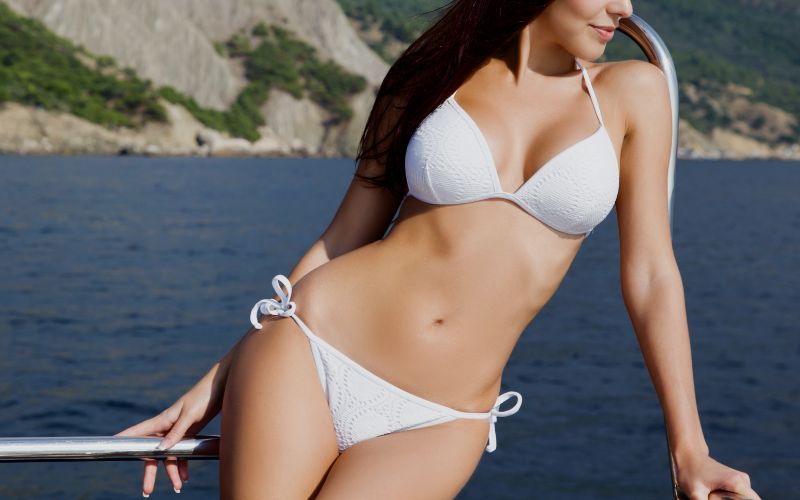 Model
---
Breast lift surgery, also called "mastopexy," is a procedure that improves the cosmetic appearance of the breasts by raising and firming, removing excess skin and tightening the underlying tissue.
Schedule a Consultation
---
If desired, the size of the areola can also be decreased. Women who have experienced a loss of skin elasticity or droopiness from pregnancy, breastfeeding, weight fluctuations, aging, or heredity are ideal candidates for a breast lift. Daytona Beach plastic surgeon Dr. Samson can restore a natural and more youthful appearance to the breasts with this procedure. If you're interested in our breast lift procedure, contact us or simply give us a call at (386) 756-9400.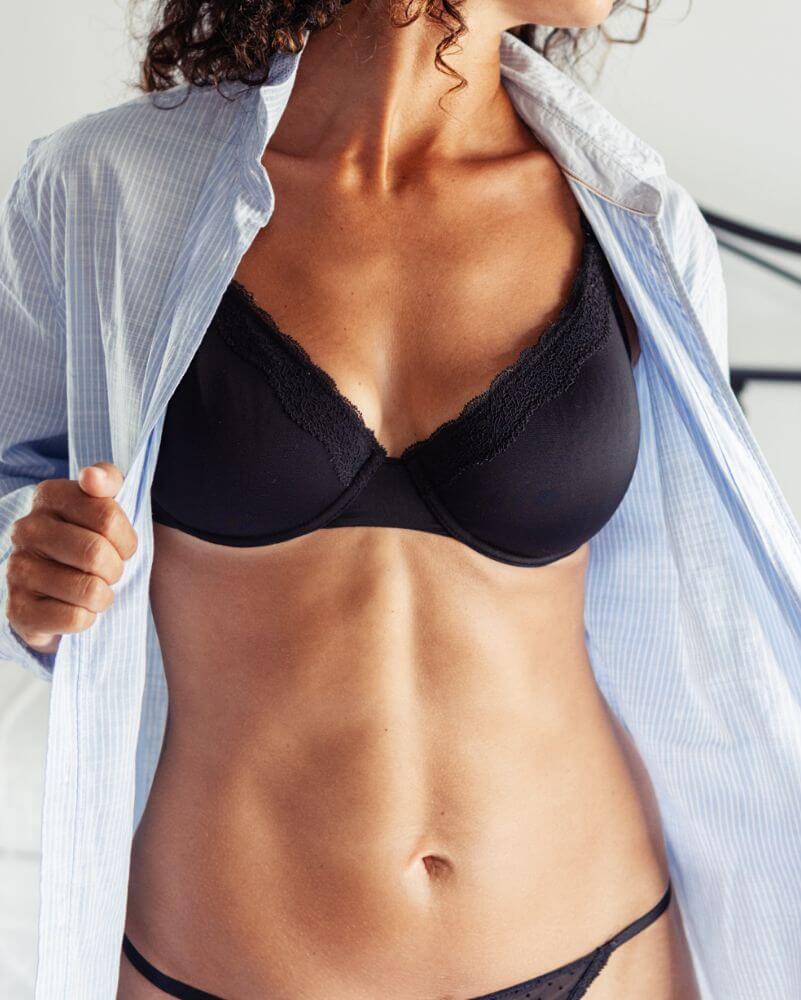 Model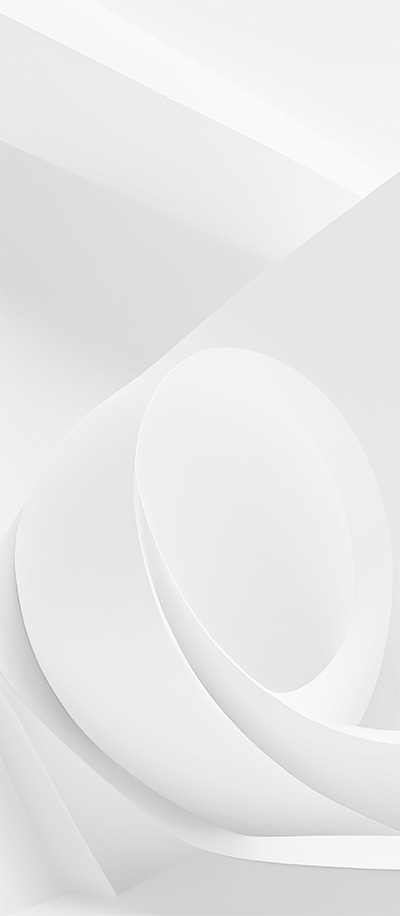 Best Candidates for a Breast Lift Procedure
The best candidates for a breast lift are in good physical health, maintain a stable weight, do not smoke, and have realistic expectations for the procedure. Dr. Samson recommend that you view their breast lift before and after photos to get an idea of what to expect.
A breast lift candidate can relate to one or more of the following:
Sagging breasts that have lost shape or volume
Flat, elongated, or pendulous breasts
Nipples fall below the breast crease when unsupported
Nipples and areolas point downward
Stretched skin
Enlarged areolas
One breast lower than the other
Prospective patients should note that a breast lift alone will not increase the size of the breast. For those who wish to increase breast size as well as improve breast shape, Dr. Samson may be able to recommend a breast lift with implants, or a breast lift and augmentation.
Surgery Techniques or Options
Usually general anesthesia will be administered for your comfort during surgery. There are three incision techniques available for breast lift surgery. A circular incision around the areola is the ideal technique if decreasing the size of the areola is a part of the surgical plan. Excess skin will be removed, and the surrounding skin will be attached to the areola. Scars are usually more difficult to detect over time as they follow the outline of the areola.
The "lollipop" technique includes the circular incision around the areola as well as a vertical incision from underneath the nipple to the breast crease. The nipple is moved upward on the breast and any excess skin is removed. The skin beneath the breast and around the nipple will be stitched together. Scars will be detectable, but they will fade with time and are typically hidden under a bra or bathing suit.
When there is a significant amount of tissue and skin to reduce, the inverted T or anchor-shaped technique is used. An incision is made around the areola, removing more skin than a regular circular incision. Sometimes a free nipple graft is needed with very large and pendulous breasts, in which the nipple is removed and transplanted to a higher position.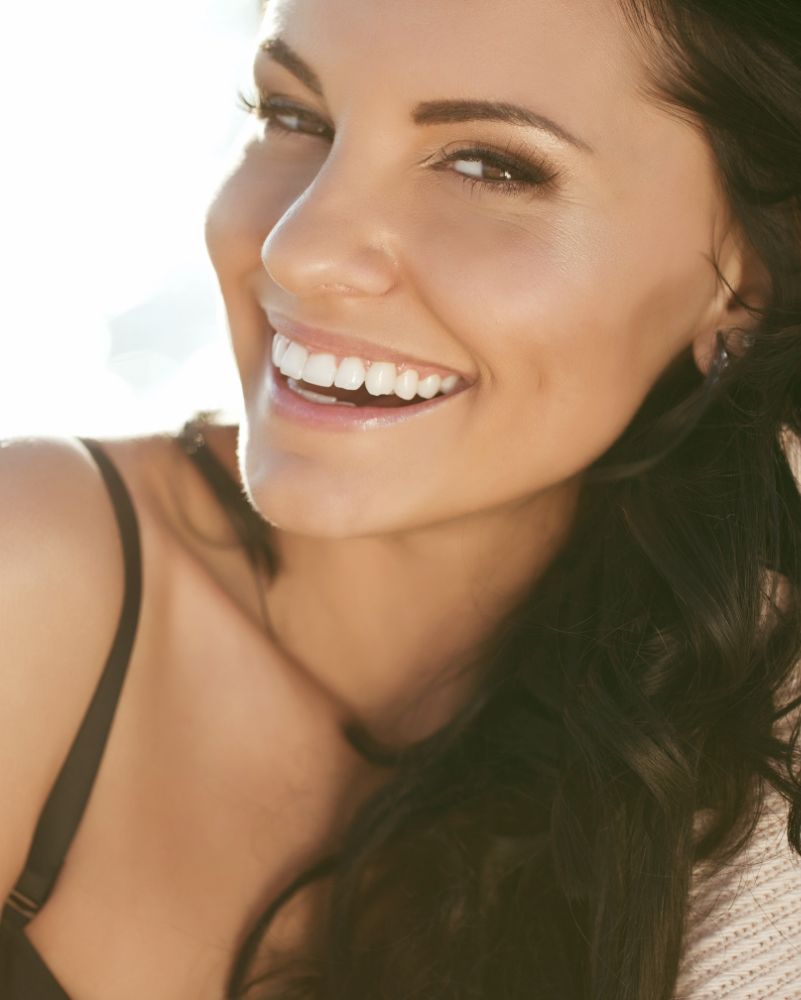 Model
The Breast Lift Surgery
After incisions have been made, the underlying breast tissue is lifted and reshaped to improve breast shape and firmness. The nipple and areola are then moved to a higher position on the breast, and enlarged areolas are reduced if necessary. Any excess skin is removed to compensate for a loss of skin elasticity. The skin and underlying tissues of the breast will be held together with sutures to help support the new breast shape.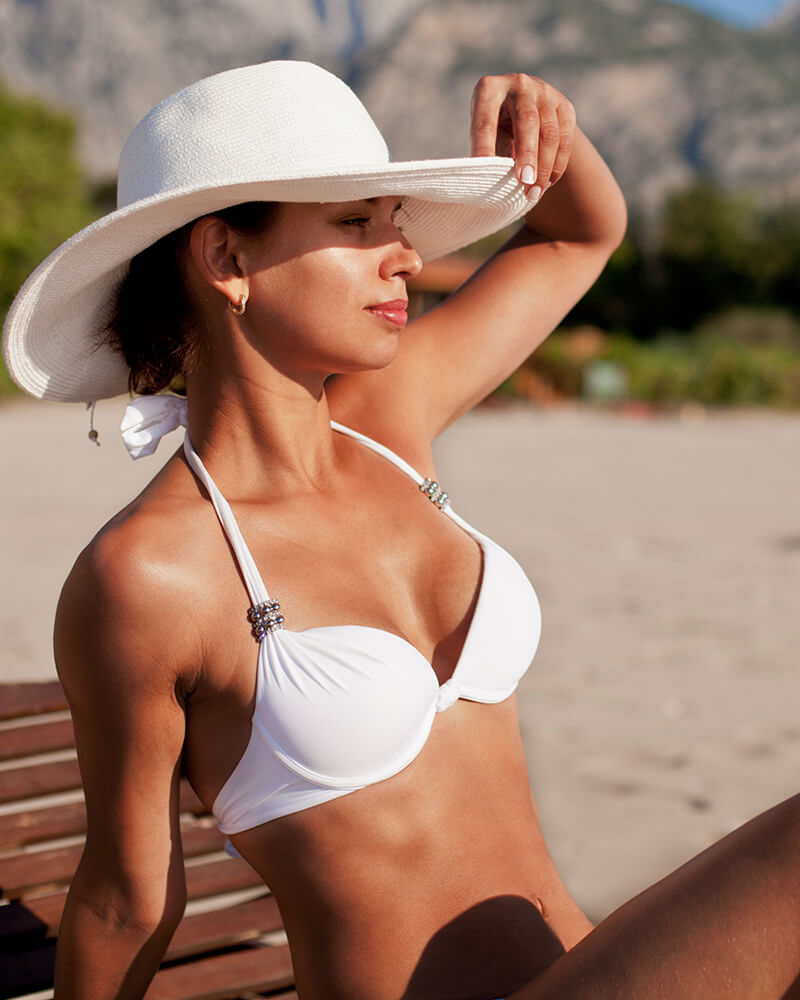 Model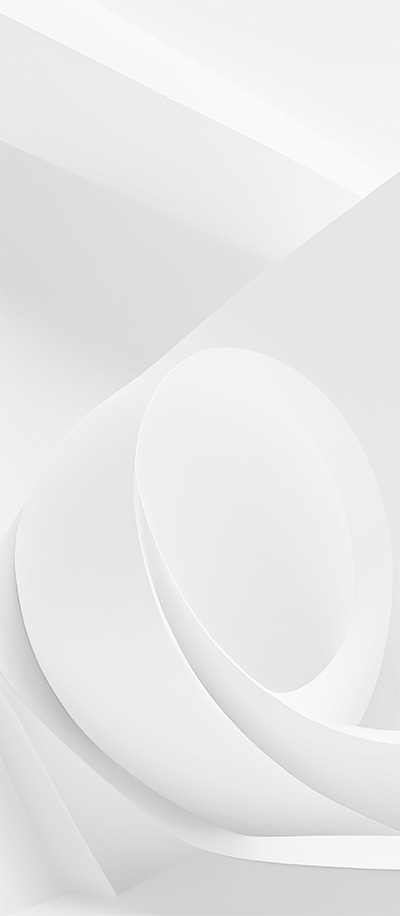 Breast Lift Recovery
Once your breast lift procedure is complete, dressings or bandages will cover your incisions. You will receive special instructions regarding how to care for your dressings and drainage tubes, and your doctor will prescribe pain medication to make you more comfortable after surgery. You will most likely be advised to wear a compression garment or surgical support bra to reduce swelling and to help your body adapt to its new shape.
Because of the different techniques with breast lift, recovery time will vary from patient to patient. Some patients can return to work one week after surgery, but those with more physically demanding jobs should expect to spend about a month away from work. You should avoid bending over and lifting heavy objects until your doctor gives you permission.
Breast Lift Risks
As with any surgery, there are risks involved with a breast lift. These include:
Scarring
Bleeding
Infection
Poor incision healing
Changes in nipple or breast sensation
Breast contour irregularities
Skin discoloration
Breast asymmetry
Fat necrosis
Fluid accumulation
Excessive breast firmness
Pain
Breast Lift Cost
The cost of a breast lift in Florida varies depending on the extent of the procedure, the cost of the surgical facility, anesthesia, prescriptions, medical tests, surgical garments, or other surgery-related costs, and any ancillary procedures desires. We have flat fee, "all-inclusive" pricing for breast lift procedures. Your Patient Coordinator will give you a more precise breast lift cost estimate at the conclusion of your one on one consultation.
Commonly Combined Procedures
A breast lift is often performed in conjunction with other procedures to achieve a more complete aesthetic appearance. To improve the shape of the breast while reducing the size, a breast reduction with a breast lift would be an ideal procedure combination. A breast lift also often accompanies breast augmentation, tummy tuck, fat grafting, or liposuction procedures.
We are available to answer any questions about breast lift or breast enhancement procedures.
If you are interested in these, or any other plastic surgery procedures in the Daytona Beach, FL area, contact us to schedule a consultation. Please call (386) 756-9400 or fill out our contact form today.

4.9 rating on Google!
Highly rated, referred, and revisited
Our excellent patient satisfaction rate is one of the many things that keeps our patients returning and referring their friends and family to us.