What You Can Expect
During Your Cosmetic Consultation
You have been thinking about Plastic Surgery for awhile now and are ready to start interviewing prospective surgeons! Here's a blueprint for what you can expect during your consultation with Dr. Samson.
01. Check In & Registration 
You'll check in with Brenda, our Front Desk Manager. You will know Brenda immediately because she always  has a warm, welcoming smile. Brenda has been working in Plastic Surgery for 28 years and will be able to facilitate your check in process quickly and easily. If this is your first visit to our practice,  you will want to create a patient portal account through TouchMD that will give you access to fill out your paperwork online, communicate with our office securely right through the patient portal system, upload photos, and view your consultation summary notes. Even if you are not ready to schedule a consultation, you can still call our office and asked to be registered in TouchMD. That's a great way to see Dr. Samson's before and after pictures, get access to videos, and when you are ready to schedule a consultation you will be one step ahead.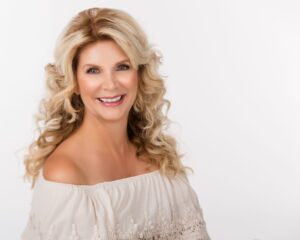 Brenda Doane 
02. Your Patient Care Team
After you check in, you are greeted by a member of our Patient Care Team. Think of our Patient Care Team as your Personal Concierge throughout the duration of your Consultation. Our Patient Care Team will give you a thorough overview of your desired procedure from pre op to post op, show you before & after photos, go over risks and recovery, discuss financials, and help you prepare last minute questions for your consultation with Dr. Samson.  If applicable, she will also take your before photos so Dr. Samson will be able to have those during the consultation. You'll also take a quick 2 minute walk over to the surgery center to see where your surgery will take place. Dr. Samson's office is located at the Surgery Center of Volusia, a state of the art, highly rated surgical center in Port Orange. You'll come to one convenient location for your consultation, pre-operative and post operative appointments. For more complex surgeries such as Breast Reconstruction, Dr. Samson may perform your surgery at Advent Health (Formerly Florida Hospital) but most routine surgeries are performed right here, adjacent to Dr. Samson's office, in the Surgery Center of Volusia.
Patient Care Team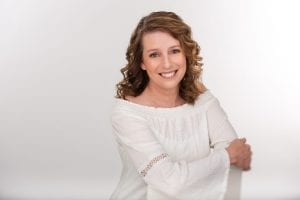 Diane Borst, Registered Nurse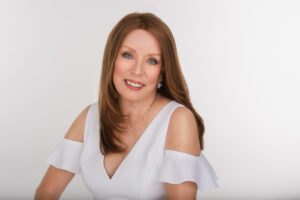 Susan Murphy, Practice Manager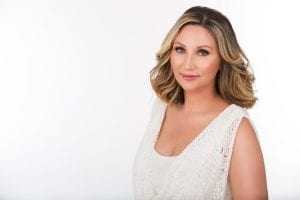 Jessica Torres. Aesthetician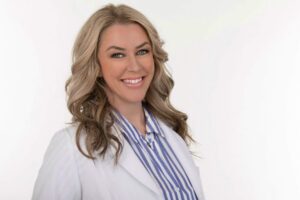 Kelly Paeth, Aesthetic Nurse Practitioner  
03. Your Consultation with Dr. Samson
 Dr. Samson has cared for thousands of patients over his 20 year career as a Board Certified Plastic Surgeon. Patients tell us Dr. Samson's kind, caring demeanor instantly put them at ease and we are confident you, too, will have the same experience.  During your consultation with Dr. Samson he will listen to your specific areas of concern, ask questions to ensure he understands your expectations, perform a physical examination of your areas of concern, walk you through the specifics of how your surgery or procedure will be performed and will finally make recommendations for how you can best achieve your surgical and non surgical goals.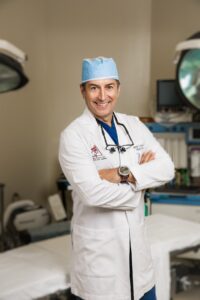 Board Certified Plastic Surgeon
Dr. Michel C. Samson 
04. Charting a Financial Plan
After your one on one consultation with Dr. Samson, you will be given a financial quote that will be honored for up to 90 days from the date of your initial consultation. The Patient Care Team will review the planned procedures with you and walk you through the financial plan, including itemized procedure prices and facility, anesthesia or additional fees, if applicable. If you undergo multiple procedures, you may be eligible to receive bundle pricing.
05. Scheduling Your Surgery
Some patients are further along in their Plastic Surgery journey and are ready to schedule their surgery right away. Others are just beginning their Plastic Surgery journey and need time for additional consultations with other Board Certified Plastic Surgeons. It is not uncommon for patients to return for a follow up consultation just to feel confident they are making the right decision.
To facilitate procedure scheduling, we encourage you to have your calendar with you. It is our desire to accommodate your window of availability, however, our first available surgery appointments are often 8-12 weeks out. As such, if you are planning to look great for a special occasion, we encourage you to come for your consultation at least two months prior for non-surgical treatments and four to five months prior for surgical procedures, to account for scheduling and recovery. If you have a specific time frame for surgery, do speak with our Patient Care Team about your scheduling preferences.
06. Same Day Services 
If you are coming in for a consultation and desire same-day treatment with either Botox® or injectable fillers, please notify our office when scheduling your consultation so that we can plan sufficient time together. To optimize your experience, two weeks before your appointment we recommend the following to minimize post-treatment bruising: Do not take aspirin, NSAIDs such as Aleve®, Advil® and other ibuprofen products, fish oil, vitamin E supplements (a multivitamin containing vitamin E does not need to be stopped), and any herbal products.
07. Following Up
Before you leave your consultation, our Patient Care Team will make a plan for following up with you within a few days of your visit. Please know that we are available to you to answer any and all questions you may have that may come up along the way. Often times patients will call with questions after having seen a 2nd or 3rd plastic surgeon and want to revisit certain topics- we welcome all questions and are here to help you every step of the way.
You may also receive Post-consultation and Post-operative surveys from our office. We would appreciate feedback about your experience with Samson Aesthetics Plastic Surgery, so feel free to let us know how we did in exceeding your expectations.
08. Staying in Touch
We will call, text or email you to remind you of scheduled appointments, and when it is time to make a routine appointment. We may also call or write to notify you of other treatments or services available at our office that might help you. Unless you tell us otherwise, we will email or call you with an appointment reminder, and/or leave you a reminder message on your home or cell voicemail or with someone who answers your phone if you are not at home. Please let us know your preferred method of communication.
You can access your unique patient portal on TouchMD and fill out your patient paperwork prior to your consultation with us. Our helpful office staff would be happy to walk you through the process. Feel free to contact them directly at 386-756-9400 to help you register in TouchMD.